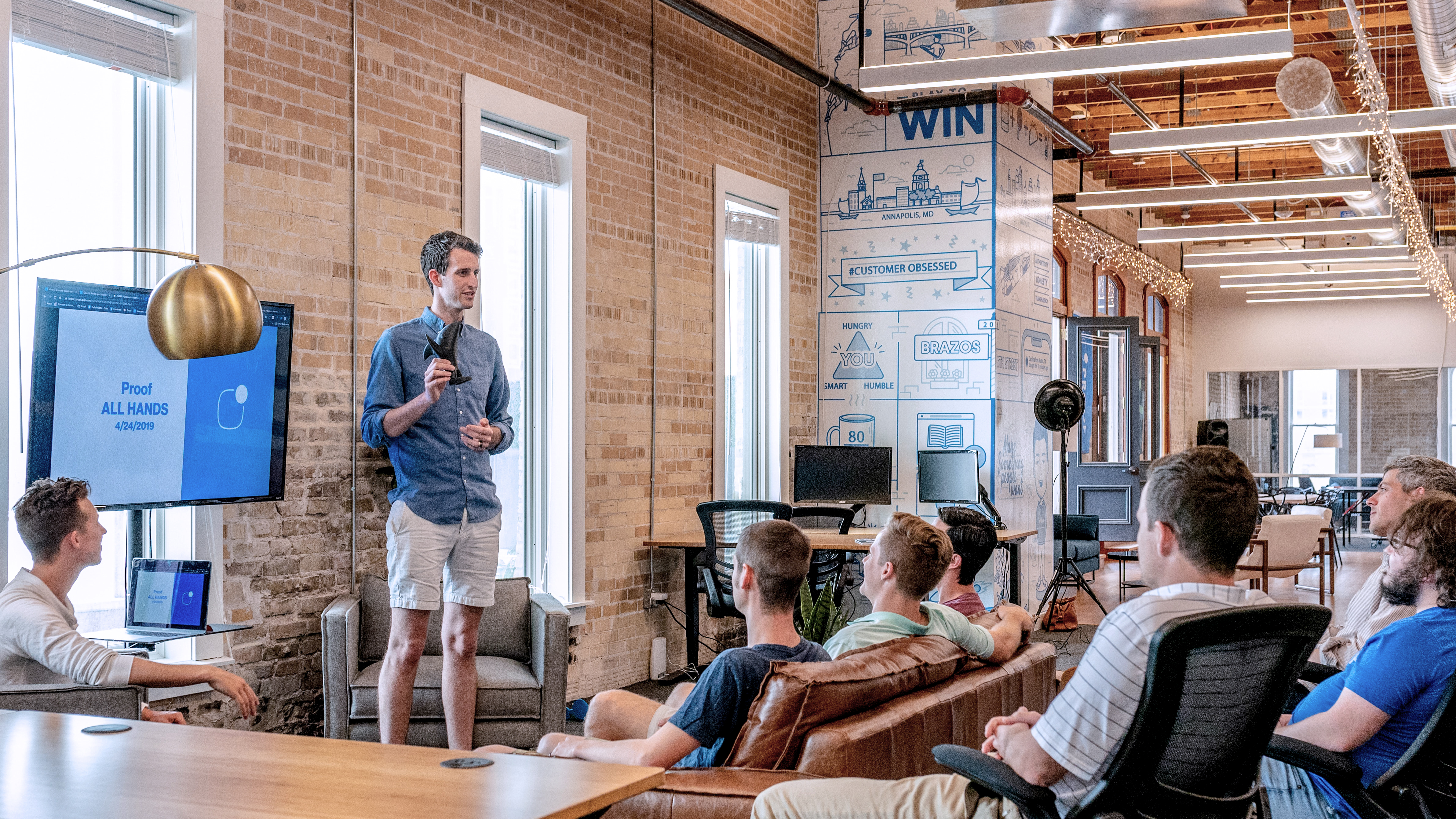 Why We Hold Company RE:Source Fridays (And You Should Too)!
Maintaining a culture where employees are encouraged to fulfill their potential is an often-overlooked part of running one's own ship.
 But happy employees are not only more willing to contribute and be productive, but they're also more likely to stay at your company. Retention of quality talent is a priority for any boss worth their salt.
But good company culture isn't just built by throwing a weekly happy-hour Friday and then calling it a day. It's built by designing and executing on initiatives designed to empower and enfranchise employees.
This can be team building, company outings, annual trips, regular meetings between supervisors and employees to discuss overall satisfaction levels, there really is a slew of different initiatives that function as building blocks towards forming the foundations of great company culture.
We do all of that at OpenMinds, but one thing that we want to share with you that we do especially regularly is our Company RE:Source Fridays.
What is a RE:Source Friday?
Essentially, Resource Fridays are Fridays where one of our colleagues would share with the company any knowledge that they would want to share with the rest of us. It can be anything ranging from market information to their own interests – the goal here is that people at OpenMinds are free to pursue their own interests, and are encouraged to share them with the rest of the company. It doesn't have to be related to marketing or advertising or work.
Here are 3 of our most recent RE:Source Fridays that we're sharing with you:
White Lies 
"The closer to the truth, the better the lie, and the truth itself, when it can be used, is the best lie". – Asimov
For this RE:Source Friday, one of our colleagues shared with us scenarios where people would skirt by with white-lies and half-truths. Regardless of whether or not you're looking to utilize these to navigate office politics or to gain the upper hand at the negotiation table, one thing's for sure, knowing how to spot these is vitally important if only to protect yourself!
VRIO Analysis Framework
Generally speaking, we at OpenMinds are in the business of helping businesses. One of our colleagues recently shared with us one way to analyze them.
Everyone knows how to draw up a SWOT or Porter's 5 forces analysis. This colleague taught us a different way to measure up a business's internal situation and its competitive potential through the VRIO analysis framework.
Nudges
Leering into Machiavellic territory, this colleague's presentation centered around the concept of psychological Nudges and how they are used to influence decision making without being overtly coercive.
What do you think?
At OpenMinds, we grow by encouraging each other to pursue and share their passions. Give the RE:Source Fridays a shot at your own company workplace and let us know how it goes!
What other useful methods do you think are useful to help foster a productive and happy workplace? Share with us your ideas in the comments below, or shoot us a message HERE to let us know what you think!