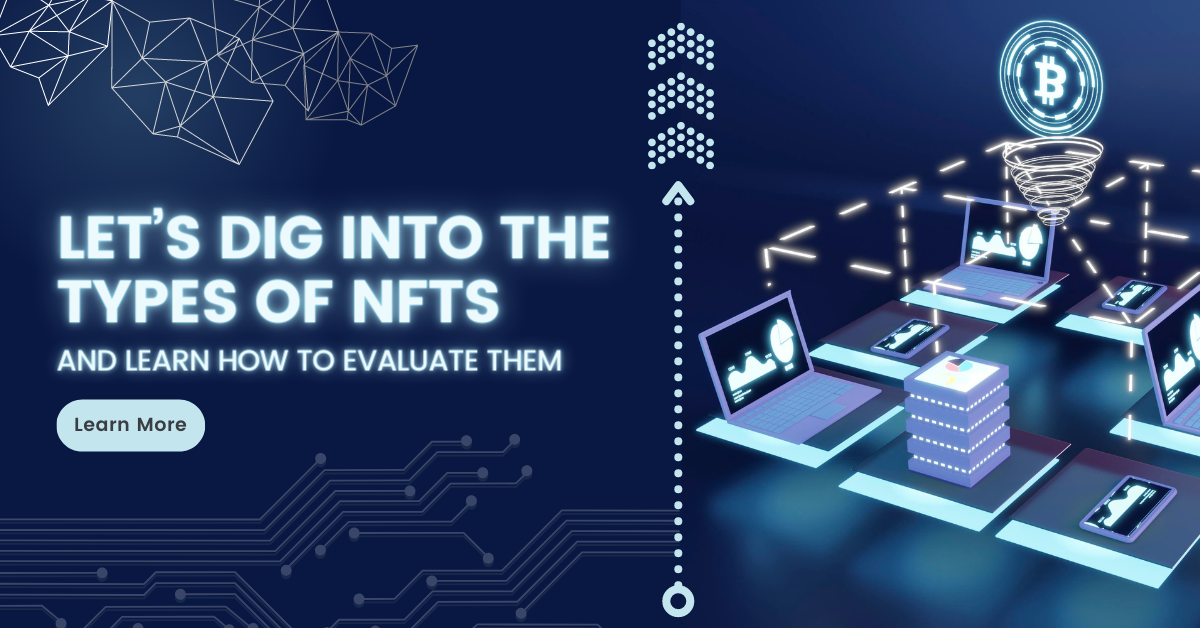 Let's dig into the types of NFTs and learn how to evaluate them
With the rise of NFTs and other online investments, you may more or less be sceptical about whether virtual assets are actually equivalent to assets in reality? The answer is yes. Investing in virtual assets is no different than buying stocks; however, NFTs possess more originality and uniqueness than average traditional assets. That being said, before diving into the market, you should do some research on what you are investing in rather than blindly following a trend. Do you want to absorb our knowledge of NFTs? Just keep reading!
Top 8 types of NFTs in 2022
3D Character Avatar 

3D Monster Avatar

8-Bit Style

Cartoon 

8-bit Character 

The Sandbox 

Virtual Transport

Generative Art
After knowing different popular types of NFTs in the marketplace, what should we learn next? That's right, being able to determine whether an NFT is worth investing in is vital. You can always make reference to the following criteria to evaluate an NFT before making an investment.
Understandable project introduction

Clear promotional plan and mission and vision statement

Workable timeline

Recognised target audience

One-size-fits-all investment plan

Potential opportunity for value-adding
If you're interested in a specific NFT but not so sure if its value will increase over time, we suggest you can judge it by its rarity. Unlike traditional artworks, an NFT usually has thousands of artworks. Although it sounds like every single piece of artwork under the same NFT have the same value, the truth is that some artworks with special elements are more unique than others. The more unique and rarer the elements are, the higher the value of the artworks will be. That's why looking into rarity may help you make a fortune!
Please follow our Facebook, Instagram, and YouTube channel to keep you updated on the latest marketing news. If you have any questions about putting your NFT in the marketplace, don't hesitate to contact us to have your amazing NFT shown in the digital world.