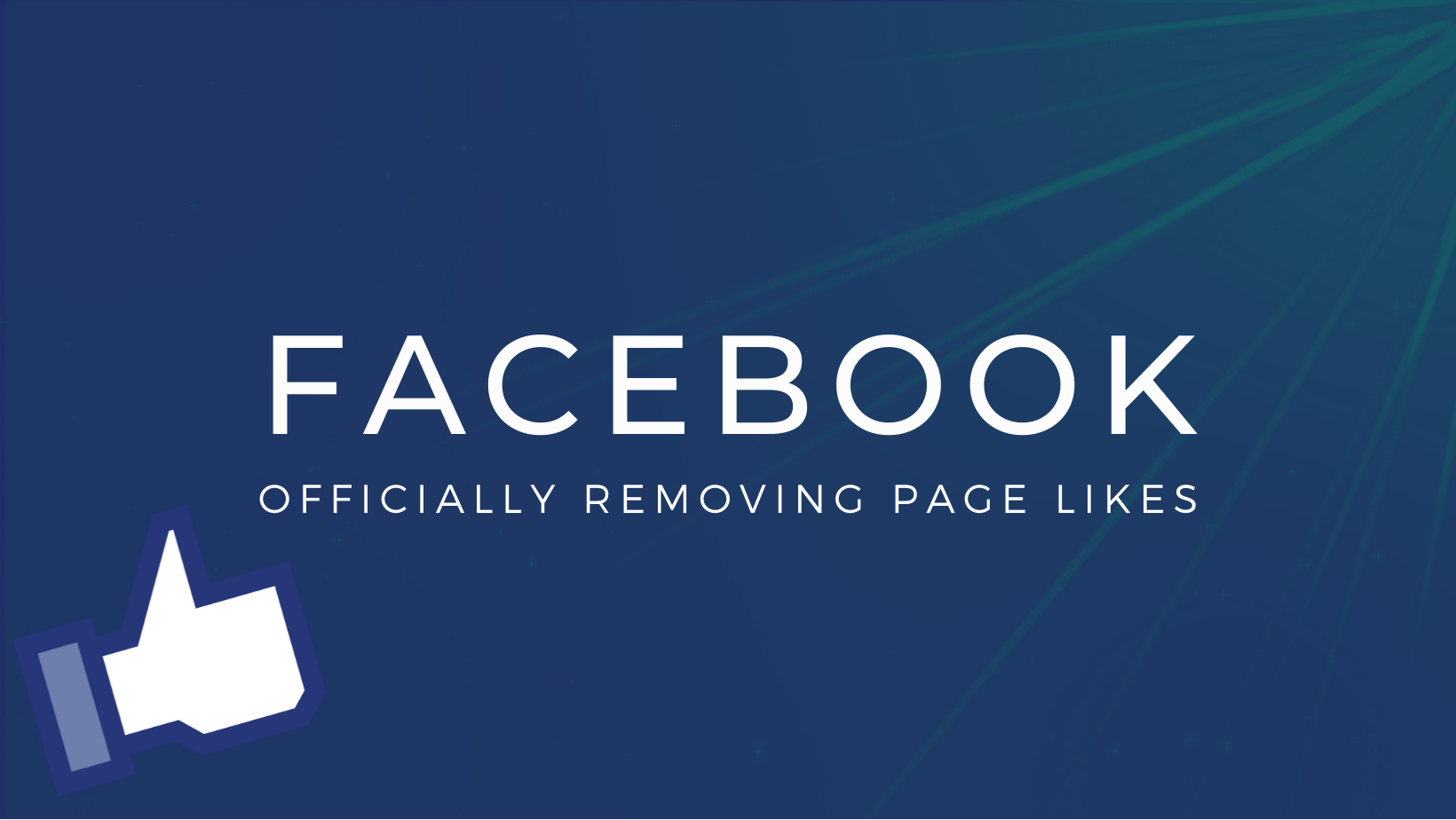 Facebook is Removing Page Likes – Does This Change Everything?
Earlier this year, Facebook announced a revamp of their Public Pages feature, aiming to make things "…simpler for public figures and creators to build community and achieve their business objectives" (Facebook Blog Post). This revamp included a slew of changes including a redesigned layout, a dedicated News Feed, and more features that are meant to make the user experience less of a headache for people looking to build a presence on the platform.
One change that stood out amongst all the others was removing the visibility of Page Likes for Public Pages in favour of showing only Followers instead. What is the difference between the two, and how is this going to impact content creators and businesses?
Page Likes and Follows are actually quite interlinked. Users that "Like" a Page will automatically "Follow" it. In many instances, the two stats are actually somewhat redundant and are somewhat close in absolute numbers, as a user who Likes a Facebook Page is not a Follower only if they choose to Unfollow that page.
There is a small and distinct difference between the two statistics. According to Facebook, Likes indicate that a user supports the Page and wants to see content from it. When someone Follows a page, it means that they may receive updates about the Page. When someone unfollows a Page, this means that they will no longer receive updates from it.
Facebook's reason for abandoning Likes as a publicly visible metric is so that both Page owners and users can see a better representation of the actual size of the Page's fan base (Facebook Help Section and Blog Post)
So no, this update does not change everything, but it MAY change your strategy for your own Page moving forward.
Paid Page Growth Strategies Post-Change
With the visible metric now shifting to show only people who are legitimately interested in your content, paid page growth campaigns will need to be approached differently moving forward.
Any giveaway campaign, contest, Page Like Ad, or any other paid means of inviting users to grow your Facebook Page will now have a lower "return" on your marketing budget if you do not have a fleshed-out content strategy ready to roll out to keep your newly acquired followers engaged. Spending all that money to gain new Followers means nothing if your content is just going to make them press Unfollow within the same week. Shifting your marketing budget to ensure that you have a steady stream of content tailored to your audience is key.
Another possible budget shift might be a transition from Page Like Ads to buying Reach and Engagement Ads instead. This gives audiences the agency to Follow your Page themselves if they are so interested, giving you a clearer idea from the get-go as to how engaging your Page actually is with your audience.
What does a content strategy re-evaluation entail?
Regardless of how exactly you want to adjust your budget in response to this change, the change is a stark reminder that content is key to maintaining a presence. In reality, nothing has changed too much. Facebook's update simply is making reality more apparent.
As the Page update is still rolling out on a gradual basis, now is the time to review your content strategy and to go back to the drawing board if necessary.
Take this time to evaluate (preferably with a friend or a neutral observer) if:
Your brand voice and branding are unique (nobody cares if you're more of the same)

There is a stream of content tailored for your audience on each platform (different platforms require different types of content)

Consider whether or not you have a good mixture of owned content as well as user-generated content to simultaneously fill in the gaps and allow for an additional way for your audience to engage

Your social outreach. Do you have community managers in place to help maintain engagement and user interest? Are you having conversations with your followers or are you simply talking at them?
Here's an example of how to evaluate the uniqueness of your brand. If you are a business owner, have you considered taking a personal part in your business' branding? More and more, people are evaluating brands based on the likeability of their owner's online persona or the para-social relationships they have built online with the owners through social media channels. As an individual, making the brand partially about you is a surefire way to at the very least makes the brand unique – no one else out there is like you.
If Facebook is the basket that you've placed most of your eggs in (and even if it's not), re-evaluating your content strategy to ensure that it's up to date in today's ever-changing internet space is more important than ever with this new update.